Sun City Community Garden
A Brief History
It was a continuous, thriving community garden for 40 years.
The Sun City Garden Club and its predecessor has had a Community Garden almost since Del Webb turned over the keys to the first homeowner. In 1962, the then Agricultural Club was provided a plot of land near Grand and 107th Avenues. Today a Fry's Super Market anchors the King's Center, the current occupants of that property and several garden locations have come and gone over the years. After

boasting a continuous, thriving community garden for 40 years, in 2003 when we lost the use of a property where we had gardened for some 25 years. Escalating real estate prices and the lack of undeveloped property in Sun City led us on a 10 year search for a new parcel of land we could call our own.
Then, in the summer of 2013 and through the advice of the Recreation Centers of Sun City, the Garden Club partnered with EPCOR Water to open a new community garden on an underutilized 1½ acre parcel within Water Plant 6. EPCOR's generous offer of a 25 year right-to-use lease started 3 years of planning and development. Today the garden offers some 35 in-ground gardens measuring 20' x 20', 6 in-ground gardens measuring 10′ x 20′ and 26 raised beds measuring 3' x 7' for lease to Sun City residents.
Our Latest and Greatest Community Garden
Our mission has been to establish and sustain a community vegetable garden to provide both individual garden plots for residents and to grow community crops for distribution. It has also been a testing ground for evaluating new gardening techniques for our low desert environment.
Our current Sun City Community Garden is located on Greenway Road at 91st Avenue with the entrance on Greenway west of the water storage units. Parking is allowed along the curb of Greenway Road.
The garden site is in a gated and fenced area with gravel access roads and paths with water supplied to each garden or raised bed. The communal garden shed supplies wheel barrows, and hand tools.
Bulk compost and irrigation supplies are available for purchase at the garden. Perimeter trees provide shade for chairs & tables. The site also supplies a porta-potty and a wash basin.
Besides the plots available for lease by our Sun  City residents, we also have a large community garden, known as Pete's Patch, for members to expend their excess energy and enthusiasm by planting vegetables for donation to local senior centers and food banks as well as our Produce Stand. Many Sun City seniors are on restricted budgets and the donations offer them fresh produce instead of canned or processed food. The Produce Stand sales help offset the cost of operation for the garden. Gardeners and guests alike are invited to join in on the Community Open House and Workday to work this plot on the third Saturday of the month from 9 a.m.-Noon.
What grows in this desert wasteland?
Whether you garden in your backyard or in a community garden you will be amazed by the array of plants that may be grown here in Sun City. All it takes is a little specialized knowledge and planning.
Mid February begins the spring planting season for our summer gardens. All manner of summer crops may be grown such as herbs, corn, beans, squash, cucumbers, tomatoes, peppers, onions, melons and more.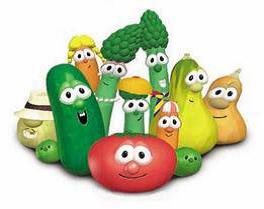 September begins fall garden planning for cool season crops. Our winter gardens produce lettuce, carrots, beets, radishes, cabbage, Brussel sprouts, cauliflower and cool weather herbs to name a few.
The cool-weather/hardy plants can overwinter, paying attention to frost protection. The cabbage family and root vegetables can be harvested throughout the winter.
Some berries and grapes are adapted to this climate, but realize that the fruit you grew in your cooler climates will not perform the same way here. However, while the grapes may be smaller in size, they do retain the same sweetness of flavor.
Boring Details
So, you want to garden in the Community Garden? It's easier than you think. Come for a visit and when you are ready just sign up by going down to the Garden Club of Sun City office.
Qualifications: In order to rent a garden you need to be a resident of Sun City, AZ, and have a valid Recreation Center of Sun City card. A Garden Club of Sun City membership is also required, but easy at only $10 per person. You can register at the same time you sign up for your garden plot.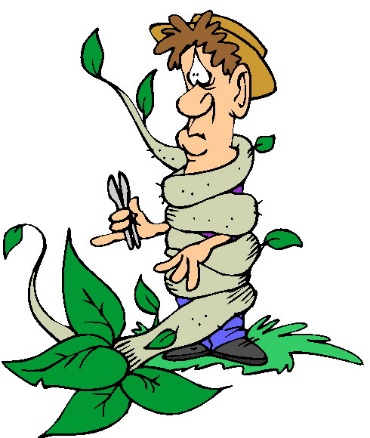 Plot availability: Currently, the Community Garden offers a selection of in-ground plots that measure 10' X 20' or 20' X 20'. We also offer raised beds that measure 3' X 7' X 30" high. These rent fast and may not be available until someone relinquishes their plot/raised bed. Click here for a diagram of the plot layouts in the community garden.
Pricing: A one-time fee for "clean site" is required for all plots and beds. This fee is refundable if you leave the plot/bed in good condition and as clean as you found it.
Please contact the Community Garden Managers to receive current plot availability and pricing.
The Yearly Rental fees are prorated throughout the year so you can start a garden at any time and pay only for the applicable time period.
What do you need?: The only thing you really need to bring is your enthusiasm and an investment of time and energy along with your seeds or plants for your garden, small hand tools, water hose and soil amendments. Optional items include:
Enclosure for your garden
Timer for watering with drip irrigation
Supports for vines, tomatoes, etc.
Sun shade and frost cloth
So  …..  Come on down and talk some dirt –
and make some friends!
Save
Save
Save
Save