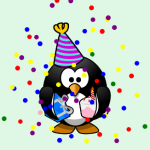 Gardeners, like everyone else, enjoy socializing with like-minded people. It's another one of those essential elements of a healthy lifestyle. And toward that end, our club offers a number of activities throughout the year to encourage members to get out, mingle and stay active.  Here is a current sample of activities, something for everyone at all levels of physical ability:
·       Monthly membership meetings and breakfast socials: an opportunity to meet with other gardeners and greet new ones. See the calendar for days and times.
·       Spring and Fall Pot Lucks – we enjoy eating fruits and veggies as well as growing them. And there are usually games and entertainment to go along with the food and beverage.
·       Annual Christmas Party – the location varies as does the menu and entertainment but all agree it's a highlight of the year.
·       Day Trips to local gardens, nurseries, orchards and farms. Typically two or three trips are offered a year.
·       Two to three-day Road Trips to statewide gardening events and locales. Typically, one trip is planned during the spring or fall season.
·       Community Gardens – monthly work days are scheduled at either the Community Garden or the Rose Garden at Sun Bowl. They offer the opportunity to help maintain the gardens while working alongside other gardeners. We accommodate all levels of physical ability and access.
All activities and events are voluntary and every effort is made to hold down the cost and maintain the convenience. Here are a few photos of recent events.